Cleanitud proposes an innovation that will improve oral hygiene practices in the workplace.
We make available to our customers distributors of self-service mouthwash in sanitary facilities.
Oral hygiene can be improved
92% of French people had at least one cavity in their lives

92%

63% of French people have the sensation of having bad breath

63%

50% of men do not have regular follow-up

50%
Oral hygiene at work
Only 1 in 10 employees brush their teeth at their workplace.
Most say that they do not have the reflex, that there is no dedicated space or that it is not practical.
The recommendations
It is recommended to brush your teeth 2 times a day morning and evening
In addition to brushing teeth, it is advisable to use mouthwash of everyday use.
Our solution, the mouthwash Reflex
Quick maintenance
Easily adapts to your environment
Secure opening with key
Built-in cup holder
Bottle of 1,5L : 125 doses

Daily use mouthwash
Alcohol-free
Goblets: natural pulp material, 15ml/cup

   Made in France
Different possible distributor designs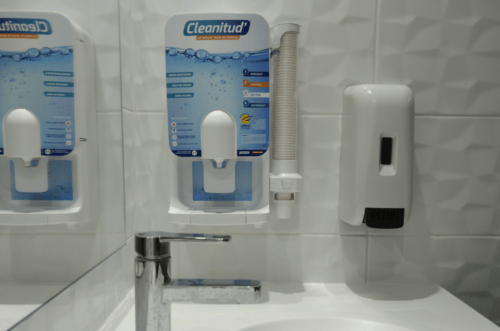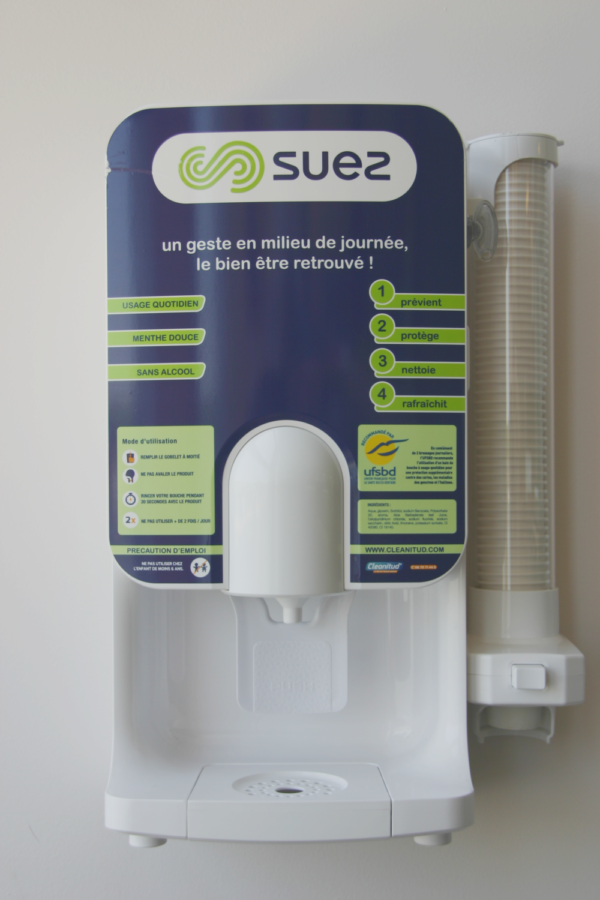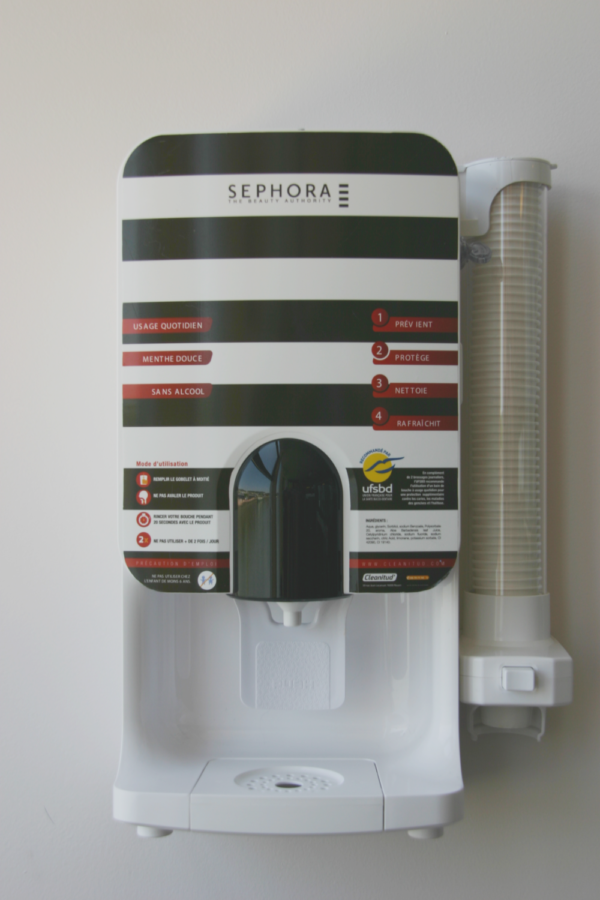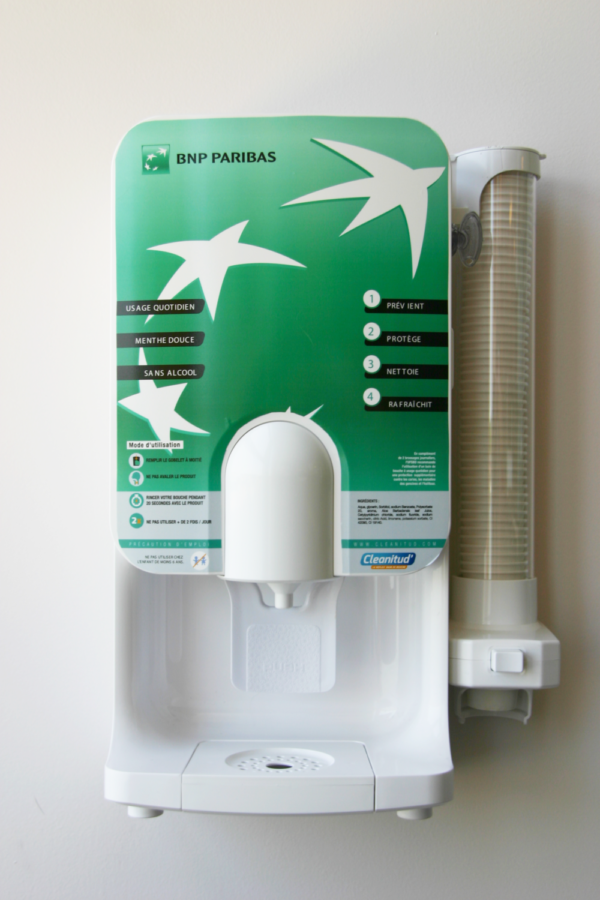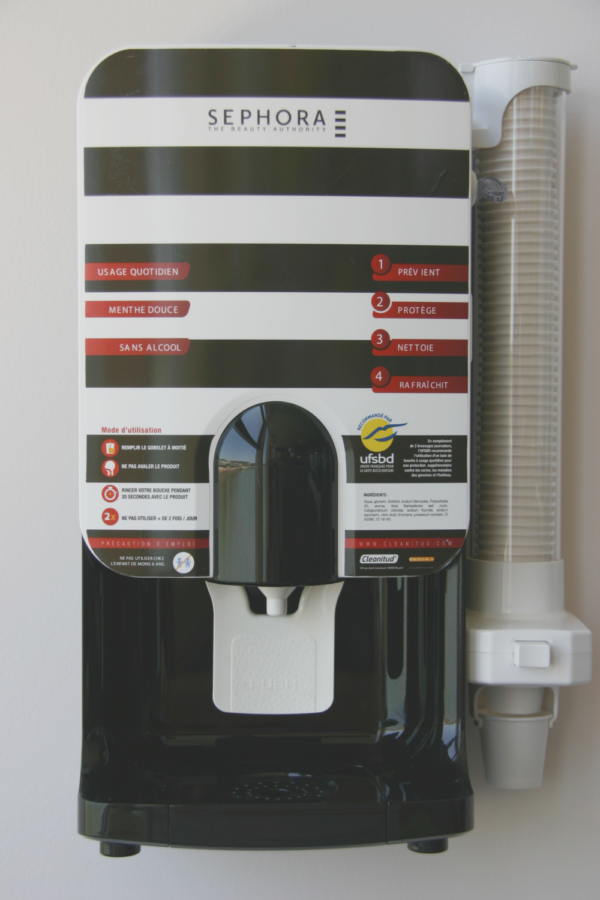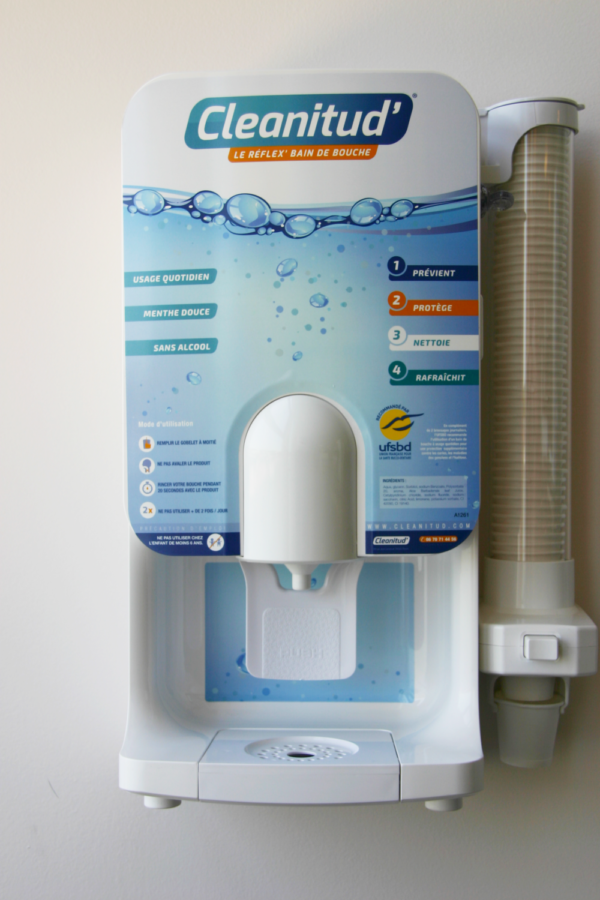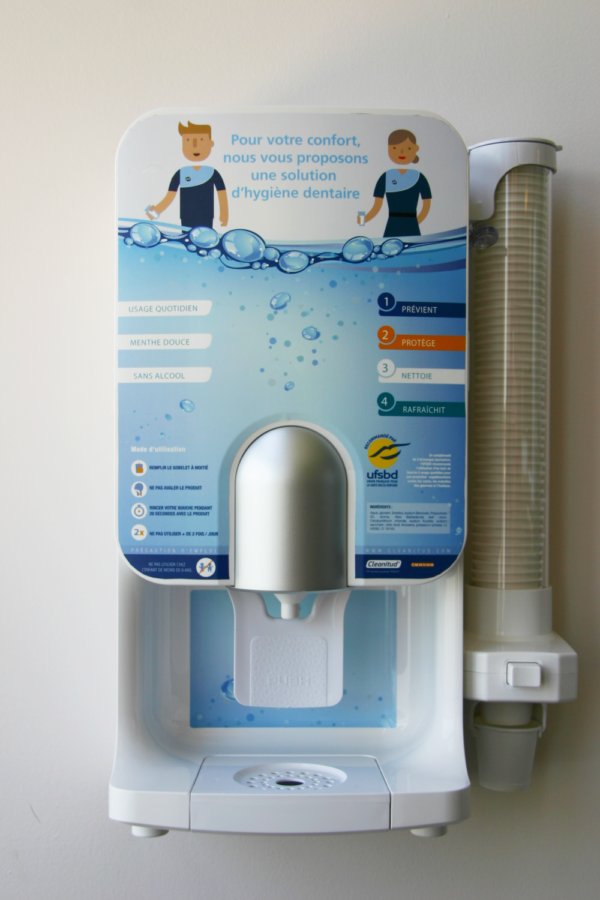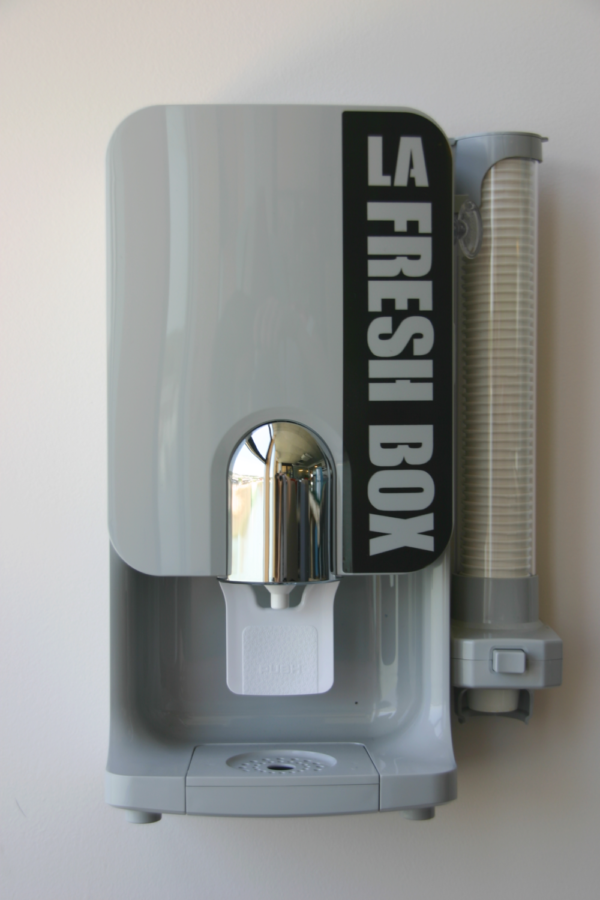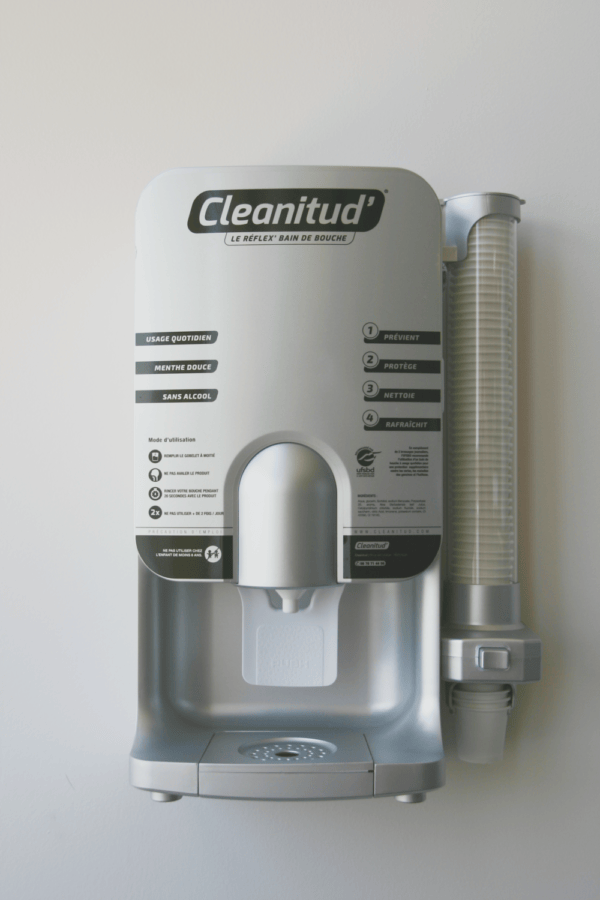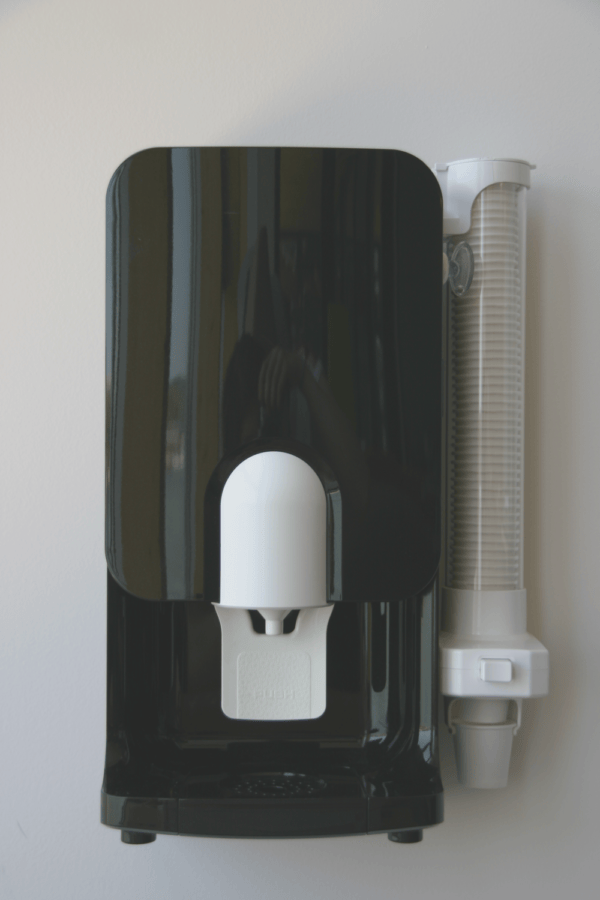 Improve hygiene
A mouthwash improves oral hygiene.
Improve the quality of life at work
Concrete action to provide employees with the same services in the workplace as at home.
Rethink the sanitary facilities
Business sanitary facilities are often the only place where innovation and improvement of equipment have not been taken into account.
Distributor maintenance every 6 months
Quarterly Replenishment of Consumables
Employee awareness through communication films